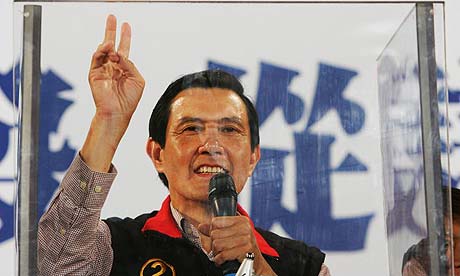 Taiwan is very "dear" to my heart... so I was really pleased with this news:
President Ma Ying-jeou (馬英九) of Taiwan met yesterday with LDS Church leaders and members and praised the Church's contributions in terms of service, education, and community.  The Taipei Times covered the story
here.
  What an honor to have the president of Taiwan recognize the efforts of LDS missionaries, LDS service projects, and LDS history in the U.S., Asia, and abroad.